If you need legal help with a workers' compensation claim, contact our experienced legal team at Pyrros & Serres, LLP, in Astoria, NY, at 718-626-7730.
Unfortunately, workplace injuries are common. Many people who experience injuries on the job ask, "How long can a workers' comp claim stay open?" Understanding the workers' comp process will help you obtain the benefits that you deserve. 
Our workers' compensation lawyers in New York at Pyrros & Serres, LLP, can answer all your questions. Below, our legal professionals discuss the importance of filing your claim early and how you can benefit from our services. 
What Is Workers' Compensation?
If you sustain an injury at work or develop an occupational illness, you should file a workers' compensation claim. Workers' compensation is a form of insurance that employers are required to purchase to cover medical treatment and lost wages for employees injured on the job. However, accidents or injuries that occur outside of the workplace usually do not qualify for workers' compensation benefits. 
By law, nearly all businesses in New York must provide workers' compensation coverage for their workers. It provides benefits for medical care, reimbursement for lost wages, and payment towards funeral expenses if the injury leads to death. Families of employees who lose their life in workplace accidents may also receive coverage benefits. 
Are you unsure if workers' compensation is available to you? An experienced workers' compensation attorney can help you determine if you are eligible. 
When Should I Report an Injury?
It is essential that you report your injury to your employer as soon as possible.  Workers' compensation rules vary from state to state. However, in New York, an employee must report their injury to their boss or supervisor within 30 days of their accident. You don't want to wait for your injury to become worse before notifying your employer. 
Suppose you experienced a slip-and-fall accident in the workplace. After your fall, you stood up with a few bruises and noticed a slight pain in your back. It seemed like a minor problem, so you returned to work. However, over the next few weeks, you began to develop more significant pain in your hips and noticed you were having trouble walking. 
Cases like this illustrate that some accidents may not appear to cause much damage when they first occur but can become a serious concern later. Neglecting to timely report your accident to your employer could cause you to miss out on workers' compensation benefits—not to mention getting prompt medical attention. 
How Long Do I Have To File a Claim?
It can take weeks or even months to assess the full extent of your injury and calculate losses. If you haven't kept records, you may not know the exact date your illness or injury began. However, workers' compensation rules dictate that you must report your condition within 30 days after you become injured 
It is always wise to report and file your claim as soon as possible to avoid rejection. After reporting an accident to their employer, many people also find an attorney practicing workers' comp law to ensure that they receive all of their benefits. 
Fortunately, although you must report to your employer within 30 days, you can wait up to two years following an injury to file a workers' compensation claim with the NYS Workers' Compensation Board.  
Is There a Way To Extend My Filing?
New York offers an exception for employees who experience hearing loss or occupational disease from workplace exposure. 
These types of claims are often complicated.  
Be sure to partner with a workers' compensation attorney at our law firm to learn more about how to avoid missing deadlines. We will help you understand how long you have to file, according to your specific circumstances.  
Can I Cover an Old Injury?
How long can a workers' comp claim stay open if an injury worsens? Some workers may notice their symptoms returning or worsening after their claim is resolved. Unfortunately, many people assume they no longer have options for workers' comp to cover new medical expenses or additional lost time from work.  
However, the workers' compensation laws in New York make it possible to file a second claim or even being able to reopen your initial claim. Nonetheless, this process isn't always straightforward. We recommend contacting a licensed attorney from our firm to collect the necessary medical documents and interact with the insurance company on your behalf. Many insurers will try to avoid paying out additional claims for past injuries. Your lawyer can help you fight for financial compensation when you need it. 
How To File a Claim
Once you report your injury to your employer, your company must then relay the information to their workers' compensation insurance carrier. At this point, you should submit a C-3 form to the NYS Workers' Compensation Board that details the events of your accident. You can request a physical copy of this document or fill it out online. Failing to timely complete your form or providing wrong information can prevent you from collecting compensation benefits. 
Your attorney can help you with filing your C-3 claim form. If you qualify in pursuing a personal injury lawsuit, we can help you start that process as well. 
Schedule a Consultation With an Experienced New York Workers' Compensation Attorney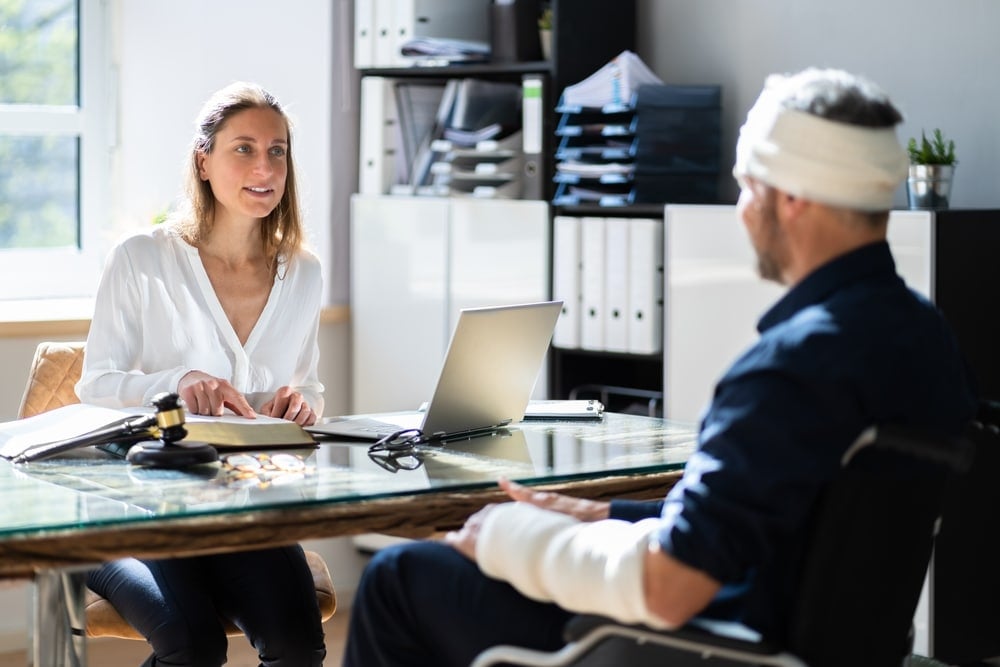 Work-related injuries can cause significant pain and emotional distress. Don't try to navigate workers' compensation alone. At Pyrros & Serres, LLP, we can assist you in obtaining all of the workers' compensation benefits that you deserve. Explore our five-star Google reviews to see what other workers say about us. 
Our team will go above and beyond to provide the legal counsel you can trust. We'll help you find out your rights during an insurance company medical examination. Our attorneys will answer questions clearly and with confidence. 
For help with your personal injury claims, call us at Pyrros & Serres, LLP, in Astoria, NY, at 718-626-7730.