Millions of New Yorkers report to their jobs regularly. Unfortunately, over 200,000 of those workers suffer injuries while performing work-related duties every year. Others become ill due to their work.
Most employees know that they may receive workers' compensation benefits if they can prove that their illness or injury is work-related.  But some situations become complicated. In other instances, employers or their insurance companies deny valid worker's comp claims. That's why so many injured workers in New York, NY hire workers' comp attorneys to assist them with their claims.
Pyrros & Serres, LLP is a highly-rated law firm with years of experience helping New Yorkers with their workers' comp claims. If you have a work-related injury or illness, contact them to find out how they can assist you.
What is Workers' Compensation?
New York law requires most employers to purchase workers' compensation insurance to cover their employees' medical expenses and lost wages if they sustain injuries on the job or fall ill due to job-related activities.
The employer pays for this insurance; employees don't contribute. Workers' comp insurance protects both employees and employers from financial consequences of work-related diseases, illnesses, and injuries. Any of these situations can result in extensive medical bills and time lost from work.
What Benefits Does Workers' Comp Provide?
Those covered by workers compensation insurance can receive monetary compensation for eligible expenses, including:
All current and future medical and health-related expenses resulting from a work-related illness or injury

Lost wages, consisting of two-thirds of worker's average weekly pay up to a maximum amount

Transportation costs related to health care appointments and medical treatment
Family members may receive workers' compensation insurance benefits if an employee's work-related injuries or illness is fatal.
If your injury prevents you from performing the same job duties and thus earning the same amount of money that you did before your accident, you might qualify to receive a benefit that makes up part of the difference in wages.
Workers' comp also pays benefits to workers who face permanent disability as a result of their workplace injury or illness. Permanent disability is either partial or total, and your disability rating depends on how severely your injury or illness affects your ability to work.
How Does Workers' Comp Work in NY?
Employees hurt or ill due to a work-related injury or illness, need to know what to do when filing a worker's comp claim. New York's Workers Compensation Board processes and oversees these claims, but workers' comp attorneys can assist you during the entire process.  
Record Evidence
Use your phone to take pictures of your injuries, what caused them, and any witnesses. You can also record witness statements and your account of the events leading up to your accident.  Sending your boss a text right after you suffer an accident can be used to prove that you provided timely notice.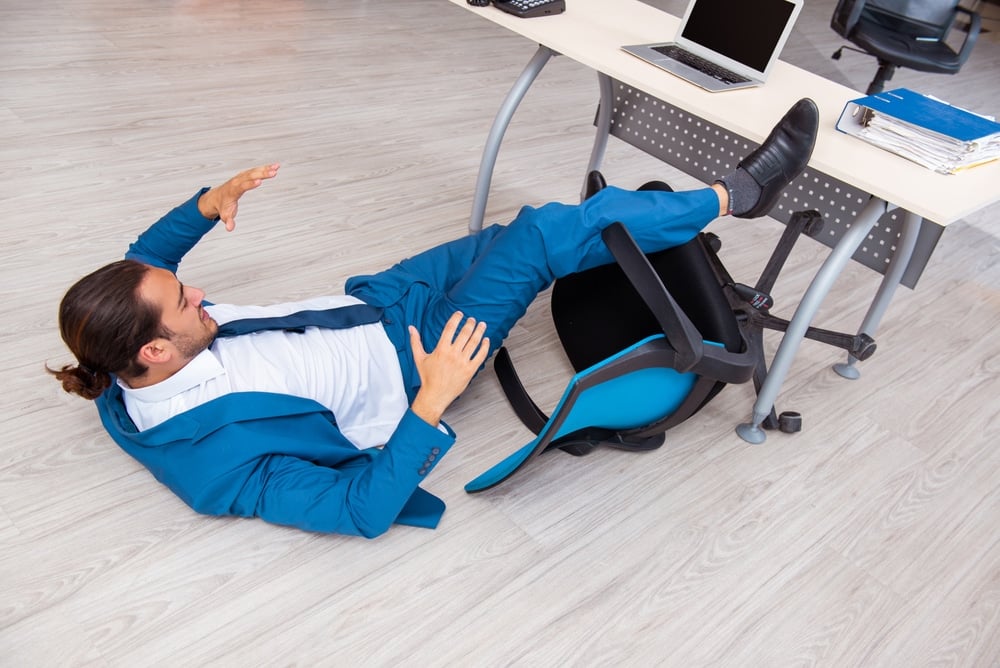 Seek Medical Attention
Unless your wound or illness is severe and requires emergency medical assessment, you must go to a physician or provider who is authorized to treat you by the Workers' Compensation Board. You'll need to inform medical personnel that your visit is work-related and provide your employer's name.
With workers' comp, you don't need to pay for any medical services, prescriptions, or equipment. Don't use your health insurance either. Workers' compensation will pay for these things. You might also receive reimbursement for transportation to and from medical treatments or other related expenses, so be sure to keep receipts.
Notify Your Supervisor
You need to notify your employer about your illness or injury as soon as possible; in New York, you have a 30-day limit for this. If you don't provide this notification within 30 days, you might lose workers' compensation benefits.
Once you notify your employer, he or she has 10 days to inform their workers' comp insurance company if you lose more than one day of work or require more than first aid. Within 14 days after that, the carrier has to provide you with specific notifications and your Statement of Rights.
If you lost more than seven days from work, the insurance company has to begin paying benefits within 18 days after notification unless they contest your claim. They must notify you and the Workers' Compensation Board if they intend to dispute a claim. You'll receive benefit payments every two weeks while you're unable to work.
Consult with Workers' Compensation Lawyers
If your injury or illness is minor, you might not need a lawyer's assistance, but speaking with experienced attorneys is a way to protect your rights because they know how to establish and process your case.
File Your Claim
After you notify your employer, you also must file an Employee Claim (Form C-3) with the Workers' Compensation Board to report your workplace injury. If your employer doesn't have this form, you can access it online and submit it either online or by mail.
If you have legal representation, your workers' compensation lawyer will file your claim for you.
What Kinds of Illnesses and Injuries Does Workers' Comp Cover?
Different jobs have varying types of associated workers' comp claims that might not happen for those in other occupations. For instance, delivery drivers might sustain injuries in motor vehicle accidents while on the job, but factory workers usually don't face that risk. However, some common conditions prompt workers' comp claims regardless of your particular job.
Common Injuries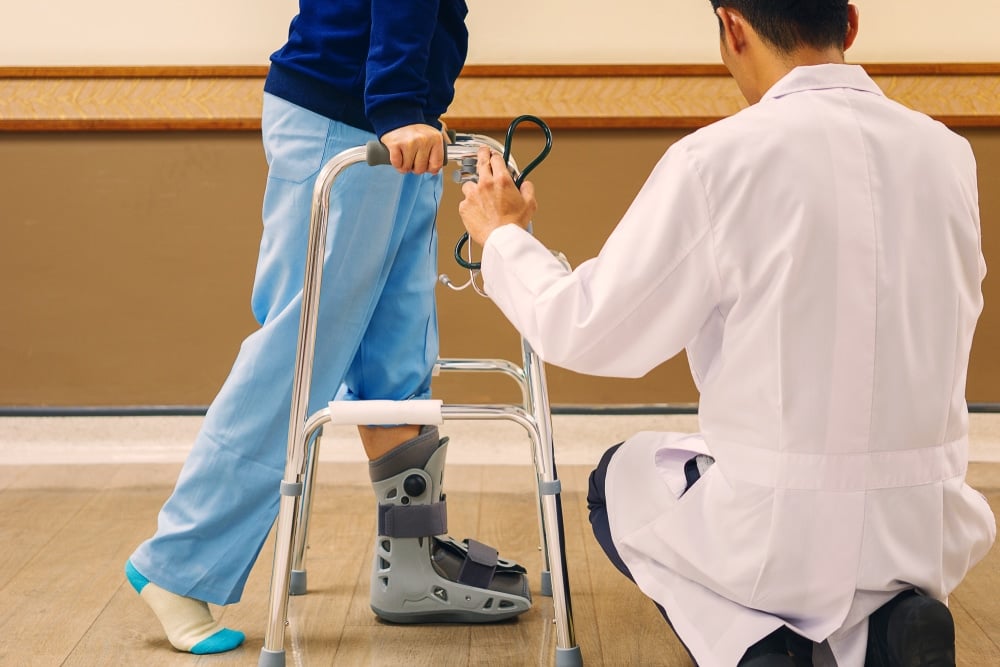 Injuries can range from minor ones that only require a band-aid to life-threatening or fatal conditions.
Broken bones or lost limbs and appendages

Strains, sprains, and bruises

Cuts and lacerations

Burns

Repetitive motion injuries

such as carpal tunnel syndrome and back problems

Spinal cord or brain damage

Damaged internal organs
Common Illnesses and Diseases
Workers in different industries experience various situations in the workplace that can cause disease or illnesses such as:
Anthrax, brucellosis, HIV, inflammatory syndromes, tetanus, and tuberculosis caused by parasitic or infectious diseases or biological agents

Asthma, lung disease, obstructive pulmonary diseases, and other respiratory diseases

Hearing impairment or loss

Loss of eyesight

Occupational cancers

Skin diseases
Common Mental Health Issues
Unfortunately, not all workplaces are good for employees' mental health. Consistent negativity, blatant misconduct, and poor work conditions can result in workers suffering from depression and anxiety.
Workers who experience or witness traumatic workplace accidents or situations can face post-traumatic stress disorder (PTSD) as a result.
Many workers develop depression and anxiety as a result of being injured and unable to work.  
All of these mental health conditions can require medication, therapy, and time away from work.
Are There Common Causes of Workplace Illnesses and Injuries?
This is by no means a comprehensive list because accidents can happen anytime, anywhere, and for a variety of reasons. However, the following are the top causes of work-related injuries that might be eligible for workers compensation benefits.
Exposure to Harmful Environments or Substances
This category includes exposure to:
Air or water pressure changes

Electricity

Extreme temperatures

Harmful substances including infectious diseases

Insufficient oxygen

Noise

Radiation

Stressful or traumatic events
Bodily Reaction and Overexertion
These injuries fall into two main categories. Repetitive motion injuries occur when someone repeats the same task over and over. Lifting, carrying, and holding objects that are too heavy often cause overexertion injuries.
Slips, Trips, and Falls
Slip and trip accidents happen when workers slip and trip on something. They can sustain injuries by catching themselves or actually falling.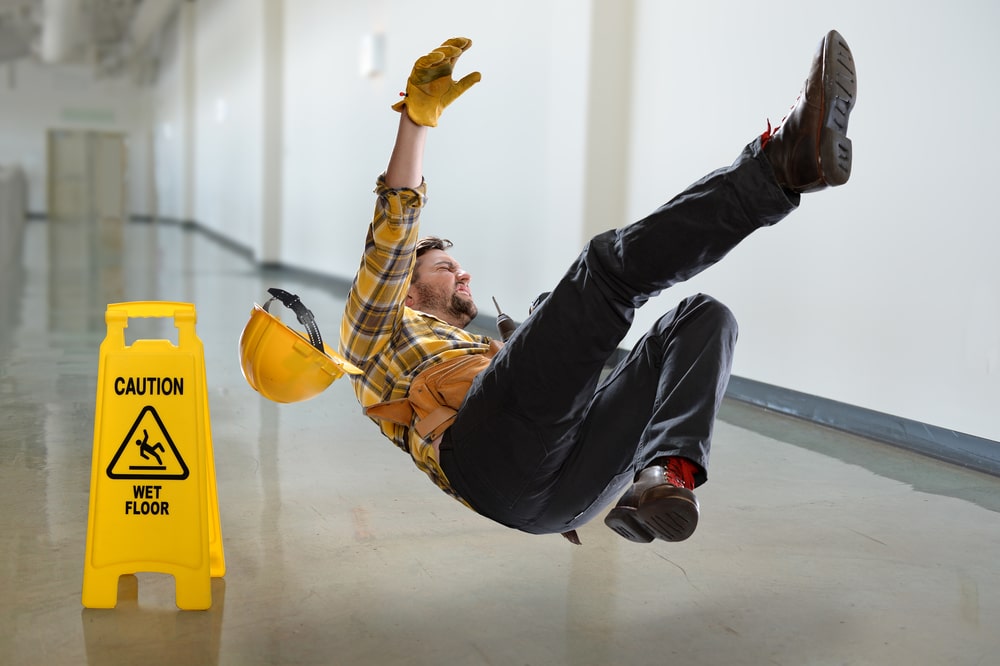 Falls can cause serious injuries, especially if the person falls from a height.
Lifting, pushing, and pulling.
These work activities often result in injuries to a worker's neck, back, arms, legs, and even hernias.
Contact With Equipment or Other Objects
Some of these incidents are minor, but others cause serious or fatal injuries. Contact injuries can result from:
Machinery, moving objects or wires that catch, squeeze, crush, or pinch a worker

Moving objects that strike the employee

An employee bumping into, striking, kicking, or stepping on equipment or other objects

Friction, vibration, or pressure

Forklift, crane, or other heavy equipment malfunctions
Transportation Accidents
Many workers drive or ride in motor vehicles in the course of performing their daily job duties, and employers sometimes send workers on errands. Employees injured in auto accidents while doing job-related activities qualify to receive workers comp benefits.
Can Injured or Ill Employees File Lawsuits?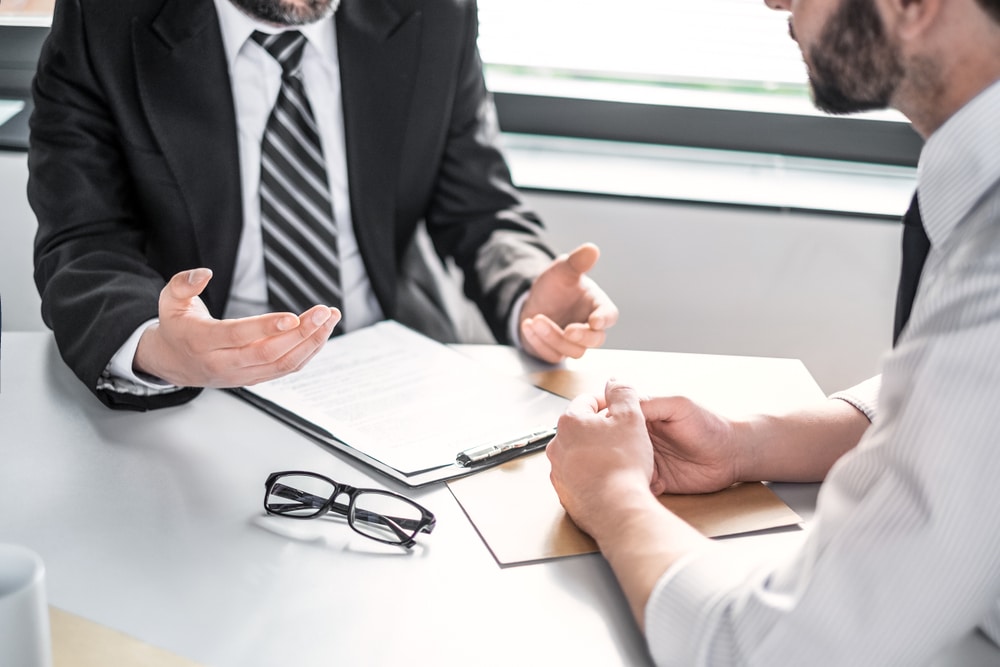 Workers' compensation benefits pay certain expenses for employees suffering from work-related injuries or illnesses. Employers pay for this insurance. In return, workers generally can't sue their employers. However, there are exceptions to this rule.
Your Employer Doesn't Carry Workers' Comp Insurance
Although the law requires employers to provide this coverage to their employees, not every company complies with this rule. If you suffer injury, harm, illness, or disease due to work but your employer doesn't carry workers comp insurance, you can possibly sue the business.
A Defective Product or Toxic Substance Caused Your Condition
Defective or unsafe equipment or machines can malfunction and cause injuries. If the manufacturer didn't warn your employer or you about the potential for danger, you might be able to file a lawsuit against that manufacturer.
Exposure to toxic chemicals or substances can cause serious illnesses and injuries. Some of these are immediate, such as burns caused by contact with hazardous materials. Others, like asbestos exposure, develop over time. Workers can possibly bring lawsuits against the toxic substance manufacturer and companies that produced safety equipment that didn't adequately protect you when handling or being close to toxic materials.
A Third Party's Actions Caused Your Injury
Employees sometimes suffer work-related injuries that aren't caused by their employers or anything under their control. In these cases, in addition to obtaining Workers' Compensationensation benefits you might be able to sue a third party to obtain damages.
Say you're a construction worker on a busy job site. You work for a subcontractor, but many other subcontractors have crews working at the same location. A worker employed by someone else causes you to suffer injuries. You might be able to sue that worker and his employer for damages.
If you drive a vehicle as part of your job duties and another driver hits you, you can bring suit against the other driver for your injuries and property damage. You might also qualify for other damages.
That's a lot of information that often confuses the average person. Don't worry, though – a workers' comp lawyer knows how to navigate the sometimes complex situations surrounding workplace injuries.
Should One Lawyer Handle All of Your Claims?
It doesn't make sense to hire separate lawyers to represent you in workers' compensation claims and related lawsuits. When you use one attorney:
He or she knows the details about all of your cases.

One team of investigators gathers evidence to use in all your claims.

You undergo one medical examination that your lawyer can use more than once.

There won't be any scheduling conflicts.

You don't have to repeat the same information to different attorneys.

You form a solid relationship with one lawyer.
How Can Pyrros & Serres, LLP Help You?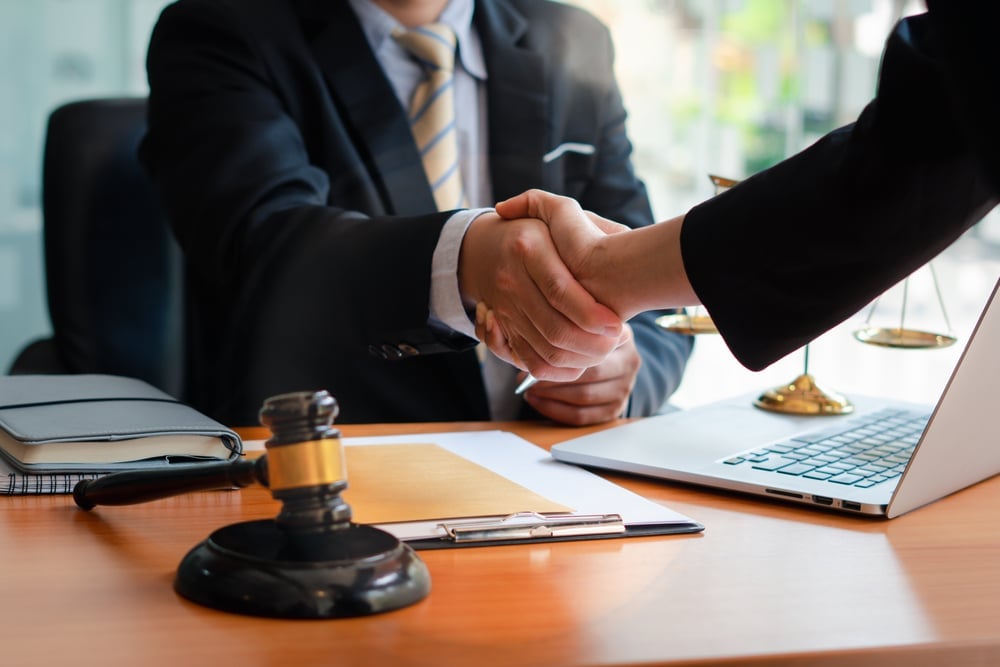 The knowledgeable attorneys at Pyrros & Serres LLP can assist you in several ways with your workers' comp claim:
Preparing necessary paperwork and filing your claim(s)

Gathering evidence to support your case

Representing you if physicians and insurance carriers disagree over disability ratings

Obtaining compensation other than medical bills and lost wages if you are eligible

Filing lawsuits against third parties, manufacturers of defective products, or toxic substances and third parties if warranted

Helping you to prepare for claim-related hearings and representing you during these hearings and other legal procedures

Stepping in if the workers comp carrier stops paying you benefits but you're not ready to return to work
Pyrros & Serres, LLP New York workers' compensation attorneys provide top-notch service and personal attention to each of their clients in the NYC metropolitan area.
Representing injured employees since 1989, the workers' comp attorneys at Pyrros & Serres, LLP can help you too. They have several offices for your convenience, and they also offer video conference calls. Request your free evaluation to see how they can assist you with your workers comp claim.
Whether you speak English, Spanish, Greek, Hindi, Italian, Portuguese, or Punjabi, someone at their office can assist you. Call them at (718) 804-5430 at any time; operators are available 24/7. You can also use live chat or send a message using their online form.
Sources:
http://www.centernyc.org/real-look-nys-workers-comp
http://www.wcb.ny.gov/content/main/Workers/what-is-workers-compensation.jsp
https://www.ny.gov/services/file-new-york-state-workers-compensation-claim
https://injuryfacts.nsc.org/work/work-overview/top-work-related-injury-causes/
https://www.nyworkerslaw.com/library/new-york-workers-comp-benefits-for-occupational-diseases/
https://www.findlaw.com/injury/workers-compensation/workers-compensation-can-i-sue-my-employer-instead.html
https://www.nolo.com/legal-encyclopedia/workplace-injury-lawsuit-sue-30334.html