Occupational diseases are illnesses that develop from exposure to harmful elements, like asbestos, on a job site. These diseases can cause detrimental health problems that require employees to spend many thousands of dollars on medical treatment. Fortunately, a workers' compensation law firm can help employees seek a fair payout.
Thousands of New York workers experience sicknesses related to dangerous job environments. Still, many don't understand the importance of partnering with a lawyer to file a claim.  
Below, our knowledgeable workers' compensation attorneys at the law firm of Pyrros & Serres, LLP, discuss how workers' compensation can help you receive the benefits that you deserve. We are available for consultation if you need legal assistance.
Understanding Workers' Compensation in New York
Workers' compensation offers financial and medical benefits for those who qualify. If exposure to harmful elements on the job causes you to develop short- or long-term illnesses, you can file a claim to seek workers' comp. benefits. Workers' compensation covers medical treatment, wage loss, and even funeral expenses. 
Additionally, workers' compensation encourages employers to maximize their occupational safety standards. The New York Workers' Compensation Board dictates that liable and insured companies must pay for employee losses in the event of a workplace injury or illness. 
Filing a workers' compensation claim isn't always as simple as it may seem. First, employees. Secondly, they must report their incident to their employer and collect a C-3 claim form. 
This form asks you to recall the incident in extensive detail, including any treatment you sought for your illness. Due diligence allows the board to review the incident and verify the scope and nature of your claim. 
Hiring a workers' compensation law firm to help you file your claim is an excellent way to streamline the process. We can help you clarify missing details in your report and constantly communicate with the Board of Workers' Compensation. 
Common Workers' Compensation Claims Related to Occupational Diseases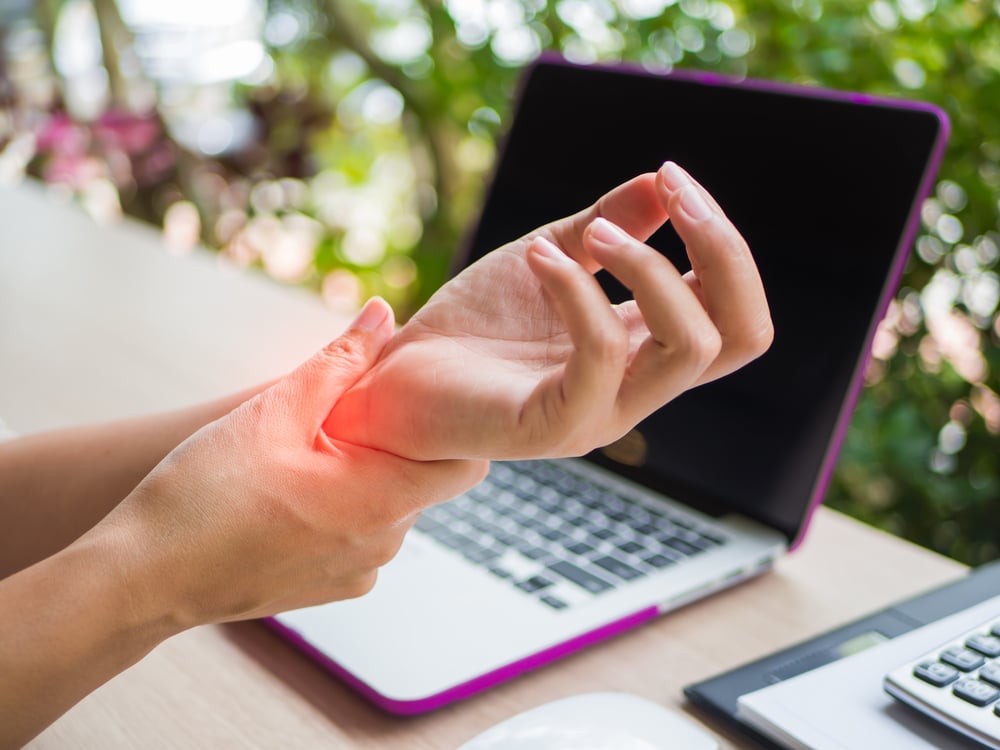 Certain occupational diseases may occur more frequently in some jobs than in others. For example, a coal miner may be at a higher risk of developing lung disorders than a sales associate. Nonetheless, any employee can contract an occupational disease from their job. 
Let's explore some common workers' compensation claims related to occupational diseases.
Breathing Problems
The inhalation of smoke or chemical fumes can cause significant breathing problems for workers. Many employers fail to remove these and other hazardous elements that reduce air quality, such as mold, from the workplace. 
Unfortunately, this negligence can cause long-term health conditions, including: 
Asthma

Mesothelioma

COPD

Cystic fibrosis

Tuberculosis 

And other lung diseases 
Carcinogenic Diseases
Many workers risk developing cancer when working around waste and radiation. Sometimes, these employees don't seek compensation because they assume it is "just part of the job." Still, the Occupational Safety and Health Administration (OSHA) enforces standards to protect workers from unnecessary risk.  
If your work environment causes you to develop cancer, you can pursue workers' compensation and even litigation. The Workers' Compensation law covers cancer-related conditions, such as: 
Asbestosis exposure

Radiation poisoning

Chemical poisoning

Carcinoid tumors

Lymphoma
Those who qualify for workers' compensation can cover long-term treatment expenses. Our workers' compensation law firm may be able to assist you in finding additional solutions as well. 
Functional Illnesses
A personal injury can adversely impact a worker's wage capacity by causing them to miss time from work. Workers' compensation covers many of these illnesses, such as: 
Hearing loss

Blindness

Dermatitis and skin outbreaks

Cognitive dysfunction

Mobility loss
Cardiovascular Disease and More
Lastly, employees can file workers' compensation claims for occupational diseases related to: 
Heart disease

Nerve disorders

Carpal tunnel

Bone loss

Muscle-related disorders

And more
We are not able to list here every individual disease caused by a workplace injury or exposure. However, our workers' comp lawyers can review the complete list of covered conditions with you when you reach out to us.  
Many employees don't file workers' compensation claims because they think their injuries are too insignificant. Unfortunately, they may miss out on opportunities to recover compensation. As long as you accrue financial, physical or psychological losses from your illness, you can pursue compensation. 
Why Should You Report an Accident or Illness Before You File a Claim?
If you believe filing a claim for occupational diseases is not worth the time, we urge you to reconsider. Many people manage illnesses that require extensive medical treatment and rehabilitation. Filing a claim can help you cover months or even years of hospital bills. 
Never wait to report your illness to your employer. Do it right away. It may take weeks or months for your condition to affect your health and finances.
New York law dictates that workers report an accident to their employer within 30 days of the incident. At this point, they have up to two years to file a workers' compensation claim. In the case of occupational disease, you must report your illness to your employer as soon as you suspect that your illness or condition may be work-related.  
Filing an early claim gives you the benefit of seeking compensation when you eventually need it. Furthermore, your family may be eligible to receive a payout from your claim in the event of your death. These survivor benefits may cover the cost of funerals up to $12,500.  
Our workers' compensation law firm serving areas like Queens, Brooklyn, Manhattan,  and Nassau, NY, will help you learn more about why filing a claim may be appropriate, even if you manage your symptoms. Our experienced attorneys have handled hundreds of occupational disease cases. 
When To File a Claim
Knowing when to file a claim means the difference between collecting compensation quickly and missing deadlines. Those injured on the job tend to file immediately. That is because workplace accidents are easy to identify and often cause sudden medical emergencies.  
However, it may be challenging to know when to file if you experience symptoms of a slowly developing occupational disease. Sometimes, it takes days, weeks or months to realize something is wrong with your health. So when should you file? 
You can still file a claim within two years, but be careful. Suppose you missed several weeks of work before seeking a medical diagnosis. In that case, New York might consider that time part of your two-year window. That is why you should file as soon as possible. 
Furthermore, your dependents also have two years from the date of death to file a claim. 
How To File a Claim
Are you ready to file a claim for reimbursement? You can request a physical C-3 form from the New York Workers' Compensation Board or find a digital copy online. Don't begin filling anything before making some essential considerations.  
Mishandling your submission could delay or prevent you from obtaining compensation. Let's go over how to file a claim with help from a workers' compensation law firm:
Seek Treatment
Before you do anything, seek the proper medical attention for your sickness. A written diagnosis of your condition and that it's work related is necessary when filing a claim. These documents show the severity of your illness and outline the extent of your treatment.
Additionally, it would help to begin tallying up expenses, such as hospital bills, prescriptions, and any wages you missed due to time off. Keeping track of these numbers will save you time when the board considers your claim. 
Hire an Attorney
Hire an attorney to speak to the Workers' Compensation Board on your behalf. We can help you avoid having your claim denied. Additionally, we gather evidence and collect witness statements if you decide to pursue litigation against responsible parties. 
Report Your Condition and Fill Out the C-3 Form
Let your employer know as soon as possible about your illness in writing. They will also need to file a report with the state a C-2 form to confirm that they are aware of the situation. 
Partner with our workers' compensation law firm to correctly fill out and submit a C-3 form and the required medical reports to the board. 
Furthermore, stay updated with the progress of your claim by saving emails and voicemails from insurance companies or the Workers' Compensation Board. It may take several weeks before these entities may offer compensation for your losses. 
Speak to Our Workers' Comp Lawyer in New York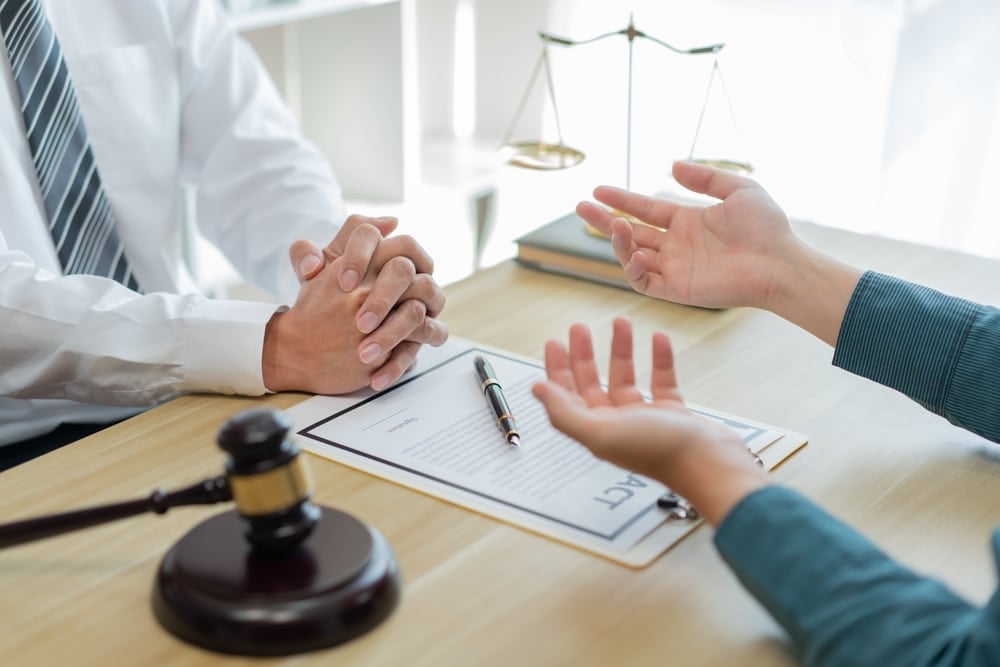 Don't delay speaking to a workers' comp lawyer in New York. At Pyrros & Serres, LLP, we help our clients fight for fair reimbursement under the law.
If a recent illness concerns you, give us a call. Our friendly staff will guide you toward a lawyer who suits your needs. We will discuss your situation privately and offer ethical legal advice when advancing your case. 
Our firm takes pride in the dozens of five-star reviews our clients leave on Google. Explore these testimonials to learn how we help our community.
Consult Pyrros & Serres, LLP, in Queens, Brooklyn, or The Bronx to learn more about our workers' compensation law firm. Contact us for a free case evaluation at (718) 804-5430, (718) 804-5430, or (718) 514-9023.