Accidents happen, and if you've experienced a slip, fall, or other accident, you might wonder, "How long do I have to pursue a claim for work-related injuries?" 
While insurance companies may voluntarily offer some coverage for medical bills, filing a workers' compensation claim may be a practical solution when pursuing compensation to cover lost wages, medical bills, and other expenses.
Pursuing a claim can be confusing and tricky without the right help. A workers' compensation lawyer in New York explains everything you need to know about the process.
What to Do After a Workplace Injury
New York private employers reported 129,000 non-fatal workplace accidents and illnesses in 2020. While some of these accidents only caused minor injuries, many employees experienced severe injuries, long-term hospitalizations, and lost wages.
It is essential to follow the correct procedures after a workplace accident:
Seek medical attention

: Even if your accident does not immediately cause pain or immobility, you should still seek medical attention. A doctor can assess your condition and produce reports that may serve as evidence during a lawsuit. 

Report your accident

: New York law dictates that you must report an accident to your employer within 30 days to qualify for workers' compensation.

File a workers' compensation claim

. Generally, you have up to two years from the date of the accident to file a claim with the

NYS Workers' Compensation Board

.

Expect to undergo treatment

: According to

Mayoclinic.org

, falls are one of the most common causes of spinal fractures. Recovery from these injuries can take months, so expect to plan for lengthy and expensive treatment. Moreover, if your work accident prevents you from working, regular medical reports detailing your injuries and degree of disability are required in order for you to receive your benefits.

Hire an experienced workers' compensation Attorney

: If you don't already have a lawyer, it's time to start looking. Your legal counsel can guide you toward the right decisions when filing claims or seeking litigation.
Understanding New York Workers' Comp Laws
To answer the question, "How long do I have to pursue a workers' compensation claim?" you must understand New York law.
All employees of for-profit businesses and many not-for-profit organizations are eligible for workers' compensation benefits in New York. However, certain limitations apply. 
The employee must report the accident within 30 days of the incident. 
If you contract an occupational illness, it can be challenging to determine the exact date of your exposure to harmful elements. The New York State Workers' Compensation Board states that employees must report their sicknesses 30 days from when they should have known they were sick.
Although you only have about a month to report an accident to your employer, New York gives you two years to file your claim with the workers' comp board. This time period gives you enough time to calculate all your damages should the condition of your injuries escalate and require further medical attention. However, it is highly recommended that your claim be filed shortly after an accident occurs.
Other Considerations
New York lists some exceptions when seeking workers' compensation benefits for injuries like occupational hearing loss. If you experience these problems, you have up to three months to report your accident after removing yourself from the injury-causing noise.
Family members of a deceased worker may also pursue restitution for a fatal workplace accident. In this case, they have two years to file with the New York Workers' Compensation Board.
When to Call a New York Workers' Compensation Lawyer
According to the U.S. Department of Labour, employers paid around $543,398,600 in workers' compensation benefits to injured New York workers in 2022. Still, the Board denied nearly 6,000 claims. 
Partnering with an experienced New York workers' compensation lawyer can help you navigate the submission process confidently. They will review your documents and ensure that you meet deadlines. An attorney can also speak to insurance agents and the workers' comp board on your behalf so you don't self-incriminate.
How Can a Workers' Compensation Lawyer in New York Help?
Why hire a workers' compensation lawyer in New York if you can represent yourself? Self-representation is a risky strategy when seeking compensation for a workplace injury. Insurance companies and your employer will have their own legal counsel and claims representatives protecting their interests, not yours, making it more challenging for you to collect compensation.
Additionally, self-representation can significantly delay the litigation process. Your lawyer can collect relevant evidence, organize witnesses, communicate with the court, and more while you focus on recovery. With a lawyer, you can streamline your lawsuit and avoid missing crucial details that could sway the court in your favor.
What to Expect During a Workers' Compensation Hearing
Sometimes, insurance companies may deny your claim. Other times, settlement negotiations may break down after weeks of deliberation. In either case, your lawyer requests a hearing on your behalf in order to obtain the benefits that you deserve. 
An attorney will represent you while communicating the details of your losses to the judge. 
Partner with an NYC Workers' Comp Lawyer Near You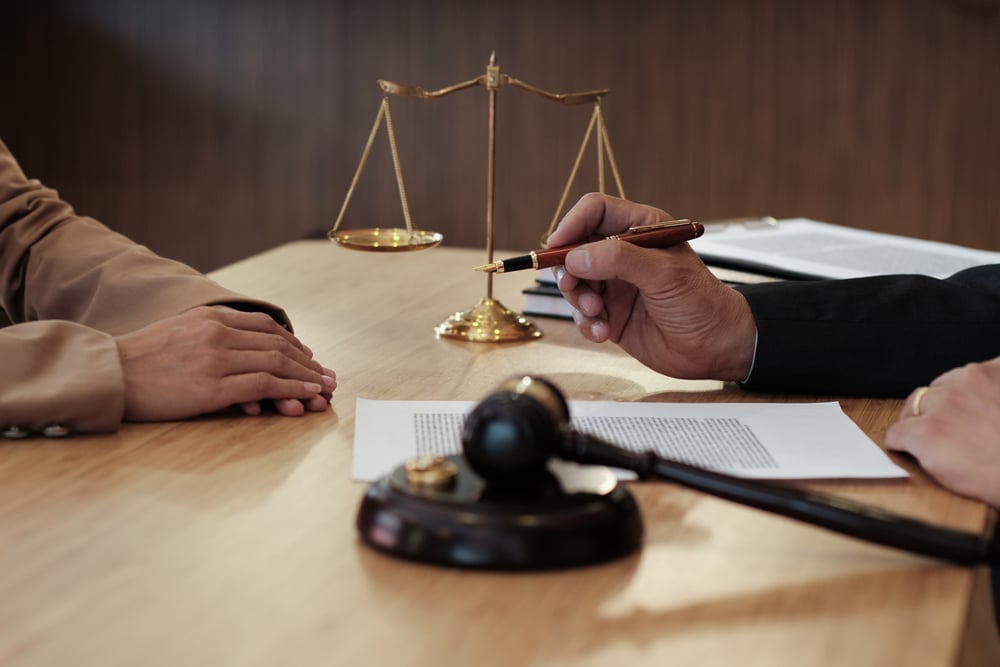 Don't pursue your workers' compensation claims alone. At Pyrros & Serres, LLP, we help injured workers pursue workers' compensation claims with ethical counseling and legal strategy. Our firm proudly assists New York City residents with passionate lawyers, paralegals, and client-focused services.
Our offices provide safe and comfortable spaces to discuss your concerns with a trustworthy attorney. An attorney from Pyrros and Serres will take the time to listen to your case and guide you toward practical solutions. 
Do you have questions about a potential workers' compensation claim of settlement? Our attorneys will provide all the answers you need to be confident about your negotiations. 
"How long do I have to sue for work-related injuries?" The short answer is generally two years, and you can schedule a consultation at 718-626-7730 with a workers' compensation lawyer from Pyrros & Serres, LLP, in Astoria, NY.