If you have been injured by someone else's negligence in New York, you may wonder if you should hire an attorney. Having a personal injury lawyer in New York is helpful, but do you need one?
In 2021, the New York Comptroller's Bureau of Law and Adjustment (BLA) settled 1,998 personal injury cases before a lawsuit was even filed. It's possible to settle your personal injury case out of court if it's fairly simple, but sometimes, a lawyer is necessary. A personal injury lawyer in Queens is here to help you learn if you could benefit from hiring an attorney of your own.
You are Being Blamed for an Accident
For some accident victims, proving who was responsible doesn't take much time or effort. For instance, if another driver hit your car and multiple witnesses saw it happen, liability is obvious.
However, if nobody else witnessed what happened, it's easier for the responsible party to shift the blame. They might try to say you contributed to the accident, or even that the accident was entirely your fault. Insurance companies might try to pin the accident on you, too. They may claim you were speeding or driving while distracted by your phone. And in a slip-and-fall accident, a company might argue that it did nothing wrong and refuse to pay.
In this case, you need an experienced Queens personal injury lawyer to work with you. They will gather evidence and testimony from expert witnesses to prove who was liable in court.
Your Injuries Are Severe
You may be able to go without a personal injury lawyer if your injuries are minor. But for severe and debilitating injuries, you should hire legal counsel. New York defines a serious injury as:
Dismemberment and disfigurement

Fractures (broken bones)

Loss of a fetus

Permanent loss of use of a body system, member, organ, or function

A significant limitation of a body system or function

An injury that stops you from performing normal activities, such as work, for at least 90 out of 180 days following the accident

Death
In New York, all drivers must have at least $50,000 in no-fault insurance, also known as personal injury protection insurance (PIP). If your injuries are severe, the cost of your medical care may exceed this limit, and you might need to sue the responsible party for additional compensation.
Severe injuries can be profoundly disabling and cost thousands – or even millions of dollars – in treatment for the rest of your life. You might need to hire someone to help you at home or move into a long-term care facility, both of which can cost hundreds per day. You'll also miss out on wages from being able to work and could have a greatly decreased quality of life.
When the stakes are this high, you need a personal injury lawyer to fight for the maximum compensation you're allowed. They will use your medical records to prove the true extent of your injuries in court.
You Want to Seek Damages for Pain and Suffering
Unlike property and vehicle damage, pain and suffering are more difficult to prove and assign a dollar value to. Pain and suffering can include:
Physical pain, such as nerve damage, internal damage, or traumatic brain injuries

Grief, fear, psychological trauma, and other emotional distress

Loss of care and companionship
While your insurance company will often pay for medical bills, it usually doesn't consider your pain and emotional distress. A personal injury law firm in New York will inform you about the pain and suffering damages you may be entitled to.
Multiple Parties Are Involved
Personal injury cases involving only you and one other party can often be resolved quite quickly. But things can be more complicated if several parties are involved, especially if those parties know each other in some way. Those parties might try to work together to cover for their actions and pin the accident on you.
If more than one person was involved in your accident, you will probably need a personal injury lawyer on your side.
The Insurance Company Is Delaying or Denying Your Claim
Your insurance company is not your friend, and they don't have your interests at heart. Insurance companies want to pay as little as possible for your injuries and will find any way to delay or deny your claim. This is called acting in bad faith.
Some of the ways an insurance company can act in bad faith include:
Refusing to pay a valid claim

Refusing to investigate your accident

Blaming you for your injuries

Requiring unnecessary paperwork

Misleading you about your legal rights

Misrepresenting the terms of your policy
If your insurance company is giving you the runaround, you shouldn't try to fight them by yourself. Let a personal injury law firm in New York take on the insurance giants for you.
You're Running Out of Time to File
In New York, you will usually have up to three years from the date of an accident to claim compensation for personal injury. Sometimes, after you've been in an accident, you may not learn that a third party was at fault until much later. By the time you realize your accident was caused by someone's negligence, the three-year statute of limitations could be nearly past.
You don't have time to figure out the complex legal system on your own. A personal injury attorney can manage your case from start to finish and seek a fair settlement as soon as possible.
Your Claim Involves a Government Entity
If you were injured in a New York bus, train, or subway accident and are wondering when to hire a personal injury lawyer, you need to act fast. Although the government is exempt from liability in most cases, you still might be able to pursue compensation in some circumstances.
You only have 90 days to file a Notice of Claim against the government or a governmental entity in New York, which is much shorter than the statute of limitations for other personal injury cases. Talk to a personal injury lawyer to learn if you have grounds for a case and file your claim before the deadline passes.
You Want to Win a Larger Settlement
If you're not a lawyer, you probably don't know all the legal rules and processes that can earn you a high-value settlement. You might be successful if you choose to represent yourself in a personal injury lawsuit, but more than likely, you'll end up leaving a lot of money on the table. This is especially true if the other party has their own lawyer and you don't. That's why it's smart to hire legal counsel of your own.
The Lawyer Operates on Contingency Fees
For personal injury cases, most good lawyers will operate on contingency fees rather than charging you upfront by the hour. If your case is successful, the lawyer's fee comes from a portion of your settlement. You should consider hiring a personal injury lawyer if they work on contingency, so you only pay if you win.
Contact a New York Personal Injury Lawyer Who Fights for You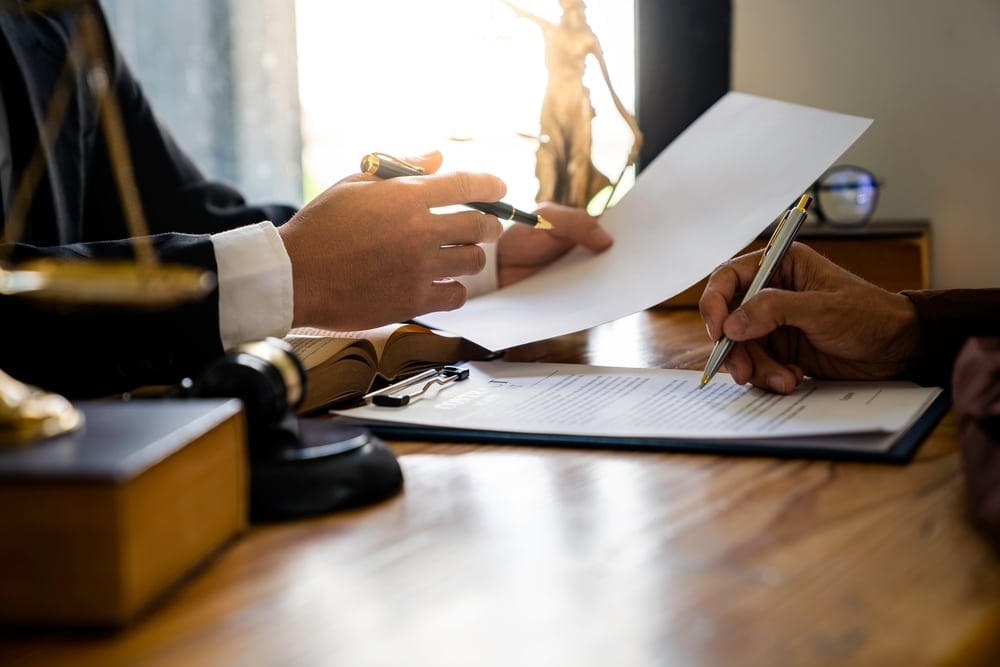 Dealing with a personal injury case alone can be stressful and overwhelming. You have to worry about paperwork, filing deadlines, and proving who's liable for your injury. On top of that, you may temporarily lose wages because you're unable to work. And if you don't know the law, you could end up with a smaller settlement that doesn't cover the cost of your medical needs.
Let our personal injury attorneys at Pyrros & Serres, LLP handle your case so you don't have to. Call us at (718) 626-7730 today to learn how a personal injury lawyer can help you with your case.
New York Personal Injury Lawyer FAQs
Hiring a personal injury lawyer is a big decision, so we've put together these answers to commonly asked questions for your information.
What to consider when hiring a personal injury lawyer?
When hiring a personal injury lawyer, consider how long they've been practicing and if they have experience handling cases like yours. You can check with the New York state bar association to find out if a lawyer is licensed and legitimate. Also, consider reviews from former clients to make sure the lawyer is a good fit for you.
How long does a personal injury case take in New York?
Personal injury cases can take anywhere from a few months to several years to settle or to go to trial in New York. The time it takes to settle depends on the case's complexity, the severity of your injury, the availability of evidence and witnesses, and other factors.
How long does an NYC personal injury victim have to sue?
You have three years to sue, starting from the date you were injured or diagnosed with the injury. For lawsuits against government entities, a Notice of Claim must be filed within 90 days. Courts usually don't grant exceptions unless you discovered the injury much later after it happened. You may qualify for an exception if the injured person is a minor. A personal injury lawyer in New York can inform you if you're eligible to file an extension.