Personal injury law is a broad area of practice: It includes virtually any accident that causes physical or emotional harm and isn't the victim's fault.
While such accidents are common, the good news is that you may be able to recover financial compensation for the cost of your medical care, other injury-related expenses, and even your emotional distress.
In this article, we go over the most common types of personal injury cases in New York. If you were injured in a similar accident, seek legal advice as soon as possible. An experienced personal injury lawyer in New York can review the facts of your accident and advise whether you're eligible for compensation.
The Most Common Types of Personal Injury Cases in New York
Here are some common types of accidents in New York that fall under the umbrella of personal injury law and may warrant compensation:
1. Car Accidents
Car crashes are a leading cause of death for Americans aged 1-54. According to early estimates by the National Highway Traffic Safety Administration (NHTSA), the state of New York saw 865 motor vehicle traffic fatalities in the first nine months of 2022 alone.
Common car accident cases include:
Speeding accidents

Collisions at intersections

Lane change accidents

Rear-end collisions

Reckless driving

Hit-and-run accidents

DUI accidents
Injuries in car accidents vary from bruises and minor sprains to broken bones, loss of limbs, and even death.
Oftentimes, both drivers involved in a car accident are at least somewhat at fault. Even if you are partly to blame for the crash, you can still recover compensation — but expect your payout be reduced by your respective percentage of fault.
2. Truck Accidents
Accidents involving commercial trucks are less frequent than car crashes: The Institute for Traffic Safety Management & Research (ITSMR) reported 99 large truck fatalities in 2019 in New York State.  
While less frequent than car crashes, truck accidents can be just as, if not more, serious. Due to the sheer size of the vehicles, truck accidents are more likely to cause large-scale property damage, catastrophic injuries, and death.
Truck accidents are also more challenging from a legal standpoint. Even in an accident involving just one truck, there can be multiple responsible parties, including:
The truck driver

The trucking company

The owner of the cargo

The cargo loading company

The mechanic who worked on the vehicle

The truck or parts manufacturer
All of these stakeholders will typically carry overlapping commercial insurance policies, which further complicate things. This level of complexity means you shouldn't attempt to handle your case on your own if you were injured in a truck accident. Contact an experienced personal injury lawyer in New York as soon as you can to avoid the many legal pitfalls and maximize your chances of success.
3. Motorcycle Accidents
Motorcyclists are overrepresented in traffic fatality statistics. According to the ITSMR, motorcycle fatalities accounted for over 18% of motor vehicle fatalities in New York State in 2021.
Catastrophic injuries like traumatic brain injury (TBI), amputations, severe burns, and internal organ damage are also common. A 2009 study by the NHTSA found that 15% of hospital-treated helmeted motorcyclists and 21% of unhelmeted motorcyclists suffered TBI.
This shouldn't come as a surprise, considering motorcyclists lack many of the safety protections available to other motorists, such as seat belts, airbags, and a sturdy metal enclosure.
4. Workplace Accidents
Employers have a legal duty to maintain safe working premises. Still, despite the many health and safety regulations, accidents can happen — whether due to faulty machinery or equipment, exposure to hazardous materials, insufficient training in safe working practices, or a myriad other reasons.
In 2021, New York State employers in the private sector reported 125,500 nonfatal workplace injuries and illnesses, according to the U.S. Bureau of Labor Statistics (BLS). That's an accident rate of 2.2 cases per 100 full-time equivalent (FTE) workers — significantly less than the national rate of 2.7.
Your employer's workers' compensation insurance will typically cover your workplace injuries. However, if your employer isn't insured or there are other responsible parties, you may be able to seek compensation through a personal injury lawsuit instead.
5. Fall Accidents
According to the CDC, as many as 44,686 people in the U.S. die each year due to unintentional falls. In New York State, falls are the leading cause of injury hospitalizations among children aged 0-14 and adults aged 25 and older. Falls are also the leading cause of unintentional injury fatalities for those aged 45 and older. Elderly individuals and nursing home residents are particularly vulnerable to falls and should exercise extra caution.
Many fall accidents can be traced back to the negligence of an individual, a business, or a government entity who failed to address issues such as uneven roads or weak handrails.
6. Construction Site Accidents
Construction is a risky business. The BLS reported that construction and extraction occupations had the second most occupational deaths (951) in 2021 out of all industries. That makes for a fatality rate of 12.3 deaths per 100,000 FTE workers in 2021.
According to the Occupational Safety and Health Administration (OSHA), 60% of construction site deaths are due to the so-called Fatal Four:
Falls

Electrocutions

Struck-by accidents

Caught-in/between accidents
7. Medical Malpractice
A 2020 Yale School of Medicine study put the number of preventable deaths of hospitalized patients in the U.S. at just over 22,000 a year. While this is a much more optimistic estimate than what earlier studies had suggested, medical error remains a leading cause of death and injury.
Examples of medical malpractice that may be grounds for filing a personal injury lawsuit include:
Incorrect diagnoses

Misinterpreted lab or test results

Surgical errors

Incorrect medication

Premature discharge

Failure to recognize symptoms

Birthing negligence
8. Dog Bites
Over 4.5 million people in the U.S. are bitten by dogs each year, according to the CDC. Of these, more than 800,000 require medical attention.
New York State law considers all dog bite accidents as caused by the negligence of the dog's owner or custodian. This is the case even if they can prove that they used reasonable care to control the animal and were not, in fact, negligent. Under New York's strict liability rule for dog bites, you can seek compensation from the owner/custodian for any medical treatment following the bite and related expenses.
9. Assault and Other Intentional Torts
Not all personal injuries are due to negligence: Some are caused by intentional acts like assaults. While assault and other intentional torts often give rise to criminal proceedings, you can usually pursue compensation in a separate civil lawsuit as well. An experienced Queens personal injury lawyer can explain the difference between criminal and civil proceedings and advise whether and how you can seek compensation.
How a Personal Injury Lawyer Can Help
Personal injury law is complicated and with many hidden pitfalls. A single missed deadline or incorrectly filled out paperwork can jeopardize your entire case. Instead of trying to navigate the legal system on your own, consider hiring an experienced personal injury lawyer in New York. They can help you by:
Preparing and filing all necessary paperwork

Calculating the value of your claim to maximize your compensation award

Communicating with the insurance company, the party at fault, and any other stakeholders

Negotiating an adequate settlement on your behalf

Representing you in court, if necessary
Were You Injured in an Accident in New York?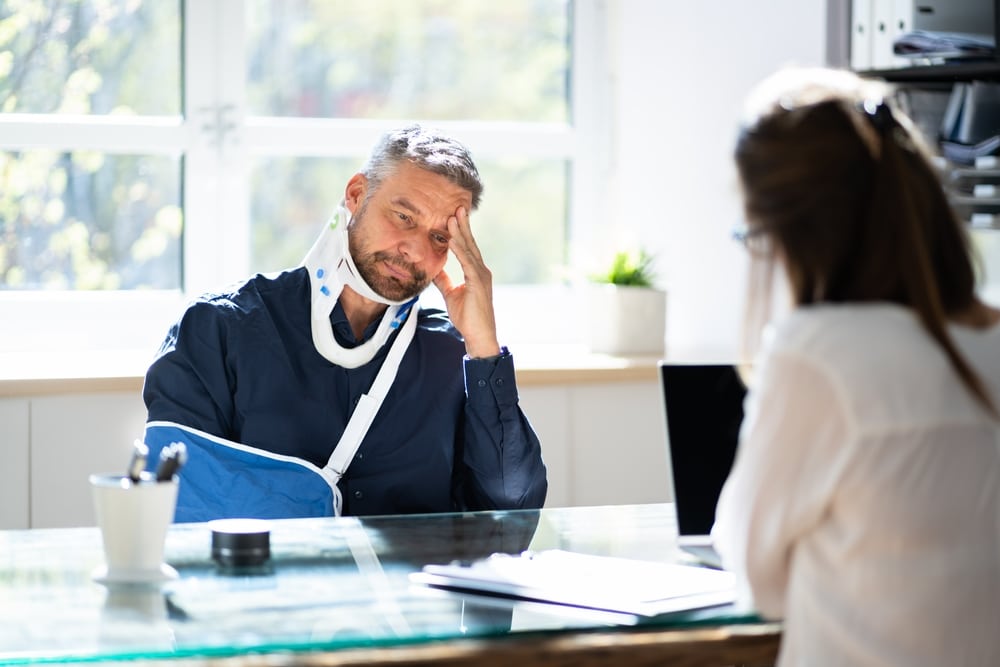 At Pyrros & Serres, LLP, we are a personal injury law firm in New York that helps injured individuals seek fair compensation for their suffering. Call us at 718-626-7730 for a free consultation with a personal injury lawyer in New York.
To learn more, read our article on when you should hire a personal injury lawyer.
Personal Injury Cases FAQs
Read the answers to frequently asked questions about personal injury cases:
How Much Do Injury Lawyers Charge in NYC?
Injury lawyers in New York City typically charge one-third or 33.33% of the client's compensation. NYC personal injury lawyers work on a contingency fee basis, which means they will only charge you if you win.
How Long Does a Personal Injury Case Take in New York?
A personal injury case in New York can take anywhere from a few months to a few years to settle. The duration of your case will depend on many factors, including the type of accident, the severity of your injuries, and whether liability is clear.
How Much Can You Sue for Pain and Suffering in NY?
There is no standard amount for pain and suffering in New York. Your compensation amount will depend on the circumstances of the case and the nature and severity of your injuries and other losses.