Qualified disabled workers receive Social Security benefits to supplement income for basic needs like food, electricity, and clothing. Still, many people wonder, "Can a child of a disabled parent get benefits?"
Navigating Social Security doesn't need to be a challenge. A New York Social Security disability attorney explains what to expect during the application process. See how your child may qualify for benefits, then schedule a consultation with a lawyer you can trust.
What Is Social Security Disability?
After an injury or a serious illness, some workers may qualify to receive Social Security Disability Insurance (SSDI) benefits until retirement. According to the Social Security Administration (SSA), around 504,000 blind and disabled employees in New York collect these monthly payments. 
If a disability prevents you from working entirely, your family members could also be eligible to receive a percentage of these benefits.
Can a Child Receive Cash Benefits?
Can a child of a disabled parent get benefits? Yes, under certain limitations.
A child may collect a portion of the benefits—also known as dependent or auxiliary benefits—if one or both disabled parents cannot work. The parents must also have accumulated enough work credits to apply for SSDI. In many cases, the child can receive up to 50% of the parent's total disability allowances.
Who Qualifies for Parents' Social Security Benefits?
Some people wonder if non-biological children of disabled workers have entitlements to regular cash payments. Biological, adopted, and stepchildren can qualify for these benefits equally. This privilege also extends to grandchildren and step-grandchildren.
However, SSA rules state that disabled recipients must establish parentage before their children can receive money.
A child can qualify for SSDI payments if they are under 18 or 19 and enrolled in high school full-time. Once they turn 18 or graduate, they will no longer collect monthly benefits unless they also have a personal disability.  
Survivor's Benefits
Dependent children under the age of 18 can collect survivor's benefits if their parent on SSDI passes away. These payments could be as high as 75% of the parent's full retirement or disability compensation, according to the Social Security Administration. 
How To File for Social Security Child's Benefits 
How can a child of a disabled person get benefits?
To file for dependents, you must contact the Social Security Administration for a form or visit a local SSA office. Many people who go through this process recommend scheduling appointments to avoid unnecessary delays. It's also wise to hire a social security disability lawyer to communicate with SSA representatives, insurance agents, or other relevant parties on your behalf.
Applying for Social Security Dependent Benefits
You will need multiple documents ready when applying for SSDI benefits for children. These records verify parentage, the identities of eligible recipients, and other essential information. Expect to provide the SSA with the following:
Birth certificates of eligible children

Documents confirming the child's citizenship or lawful residency

The child's Social Security Number (SSN)

Parents' marriage certificates or adoption records

Any relevant work records, such as a W-2, if the child earns income
The SSA typically accepts copies of some documents, like medical records or W-2 forms. However, you will need to present original birth certificates and IDs for consideration.
What to Expect When Communicating with the SSA
The SSA may need to confirm additional details about your children before accepting an application. Certain living conditions may determine how much a child qualifies for if eligible. For example, the SSA may ask:
How long has the child lived in your home?

Is one or both parents of the child disabled?

Is the child married, single, or divorced?

Has anyone else in the family filed for Supplemental Security Income or other Social Security benefits on behalf of the child?
If a child is applying for survivor's benefits, they may need to verify their parents' employment or wages. Additionally, they must confirm if either parent served in the Armed Forces.
How can a child of a disabled parent get benefits if the SSA denies an application?
A lawyer can help you navigate this process and may appeal the denial of benefits if you do not have all the proper documentation or worry your child may not qualify. Some answers may prevent you from acting as your child's beneficiary. For example, the SSA may deny the application if you are a felon or have a record of frequent criminal offenses.
Understanding the Family Maximum Benefit
Some factors may reduce the amount of money your child can collect in benefits.
The SSA enforces a maximum family benefit cap (MFB) if you and your child's monthly payments exceed a predetermined SSDI allowance. While MFBs vary from family to family, many recipients cannot surpass 150% of the disabled parent's SSDI monthly payments.
Any disability payments you make to an ex-spouse will not contribute to your total MFB. 
Working with Social Security Disability Lawyers in New York
Partnering with a social security disability lawyer in New York can help ensure you that submit applications correctly and ask all the right questions during the process to collect the maximum benefits for your child to cover basic expenses, like medical bills or childcare. An experienced attorney will have years of experience managing case files for disabled workers and their families. When needed, they can help you calculate income, MFB percentages, and other details.
An attorney will help you understand your rights and which options are available if you seek litigation. 
Speak to Social Security Disability Lawyers in NYC Today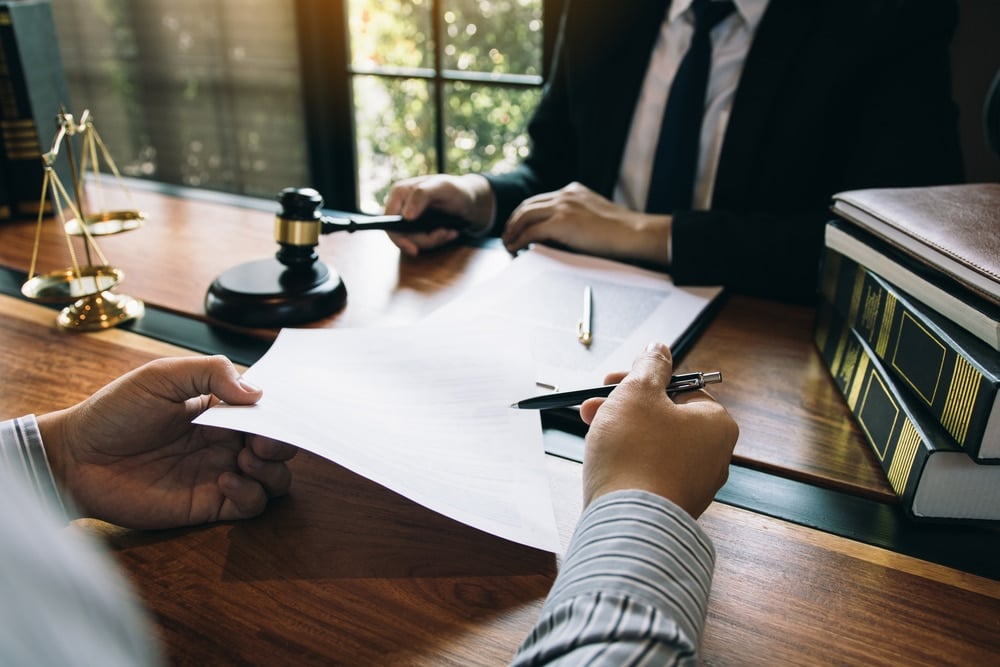 Do you have questions about disability benefits for you or your disabled children? Our trustworthy Social Security disability lawyers in NYC can help. At Pyrros & Serres, LLC, we represent hundreds of clients who seek compensation for personal and family disabilities.
Let us help you understand what to expect when filing with the Social Security Administration. We provide helpful resources and guidance, so you are confident the next time you visit an SSA office. 
Continue exploring our website to learn more about how a Social Security disability lawyer helps. 
Can a child of a disabled parent get benefits? Find out more with Pyrros & Serres, LLC, in Astoria, NY. Book a consultation at (718) 626-7730.