Plumbing accidents happen far too often in New York City as plumbers work in confined spaces with hazardous materials, often creating a recipe for disaster. Understanding common risks you face on the job site can help you stay safe, and know how to respond if an accident occurs.  
If you get hurt on the job, you should immediately contact New York City's workers' compensation lawyer to discuss your options. An attorney can protect your rights and help you take the right steps toward long-term financial recovery.
A New York Workers' Compensation Attorney Explains Common Plumbing Accidents
According to the U.S. Bureau of Labor Statistics, in 2020, over 3,300 plumbers suffered workplace injuries across the United States, with 1,400 requiring days off work due to their injury. Following these statistics, approximately 9 plumbers get hurt on the job every day, but how? Read on to learn some of the dangers of working in plumbing from a New York Workers' compensation attorney team. 
1. Slips and Falls
Two common occupational hazards for plumbers are slips and falls. First, plumbers often work in wet, flooded environments that can easily cause an accidental slip, resulting in severe injuries. 
Plumbers often spend time on ladders where they're at a high risk of falls. According to the World Health Organization, approximately 684,000 people die from falls each year across the world. 
Plumbers also must worry about falling objects, specifically when drilling. Falling objects can cause various types of bodily harm ranging from minor to life-threatening injuries. 
2. Crushing and Suffocation
Plumbers often must work in tight spaces, like storage tanks, trenches, industrial boilers, crawl spaces, sewers, and more. Suffocation can occur from a toxic leak or lack of oxygen. Working in these tight spaces often involves much less oxygen than people are used to. 
Collapses may also cause suffocation or crushing, resulting in severe injuries or fatalities. Collapses may occur in trenches or other unsecured locations. 
3. Eye and Ear Injuries
Plumbers often work closely with hazardous materials, toxic waste, and other substances that can harm the eyes. While you should wear protective glasses, they may not always be enough in certain unpredictable scenarios. Eye injuries can occur from accidentally touching your eye or from sudden bursts or explosions. 
Plumbers also typically work around loud equipment for long periods, which can cause hearing damage. Hearing loss is a prevalent plumbing accident, inflicting approximately 48% of plumbers. 
Both eye and ear injuries can cause long-term complications that require years of treatments, prescriptions, and more expenses. An attorney can help you seek the compensation you need to protect your future finances. 
4. Burns and Hypothermia
As a plumber, you're often exposed to extreme temperature levels, like boiling hot water or frozen pipes. A simple touch could leave you with third-degree burns or frostbite. Full immersion into these extreme temperatures can cause your body to go into shock, resulting in hypothermia or heat stroke. 
5. Toxic Exposures
Plumbers often encounter hazardous materials that can cause immediate toxic reactions or prolonged illnesses. For example, many older homes built before 1970 may contain asbestos or lead, which may not cause an immediate issue but could cause respiratory diseases down the line. Plumbers often must handle hazardous waste, mold, and other toxins that can cause immediate harm to their health and safety. 
6. Electrocution
Plumbers typically work in wet environments while also handling electrical equipment, which creates high electrocution risks. Many homes have piping and electrical wiring in close quarters, creating a dangerous challenge for plumbers identifying lines. With gas lines involved, the risk only amplifies. 
Electrocutions, burns, fires, and gas leaks or explosions are all serious concerns that plumbers must consider in their day-to-day jobs. 
7. Equipment Malfunctions
Plumbers can also get hurt from a simple equipment malfunction. You may use small equipment like hand drills and nail guns or heavy machinery like excavators, all of which can cause severe injuries with minor malfunctions. Machinery-related injuries may result in bone breaks, fractures, amputations, cuts, lacerations, and more. 
Seeking Compensation After Your Accident With a Workers' Compensation Lawyer in New York City
If you get hurt at work from one of the above accidents or anything else, you should contact a workers' compensation lawyer in New York City to discuss your options. You may file a workers' comp claim to receive funds through your employer's insurance, or you may bring a separate lawsuit against the responsible third party. The route you choose depends on your accident's details, like who's at fault and how much compensation you may be entitled to receive. 
Your attorney can help you determine the right option for your needs. For example, if an equipment malfunction caused your injury, a lawsuit may be brought, in addition to a workers' compensation claim, though many exceptions may apply here. 
Workers' compensation may cover your medical bills and lost wages. With a lawsuit, you can seek compensation for the following damages:
Medical bills

Lost wages

Pain and suffering

Permanent disfigurement 

Mental injuries

And more
Contact a Professional Workers' Comp Lawyer in NYC Today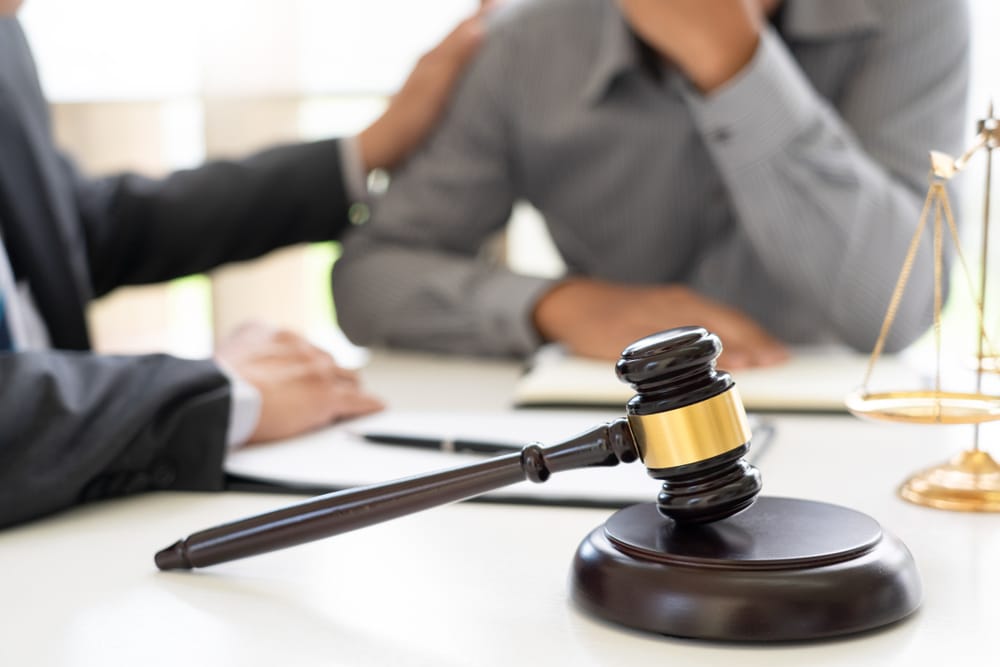 Now that you understand how plumbing accidents occur, learn about lifting, pushing, and pulling injuries in industrial and manufacturing jobs. At Pyrros & Serres, LLP, we help injured workers in New York City, Long Island, and the greater metropolitan area seek compensation to recover. If you get hurt at work, call Pyrros & Serres, LLP, at (718) 626-7730 for a free case evaluation with a professional workers' comp lawyer in NYC.  
FAQs
What Is the Most Common Injury in Plumbing?
Slips and falls, toxic exposures, and electrocutions are common injuries among plumbers. Plumbers face high risks working in wet, tight, environments with exposure to hazardous materials and electrical wiring. 
What Safety Rules Must Plumbers Follow?
Plumbers should follow all safety guidelines outlined by the Occupational Health and Safety Administration to prevent plumbing accidents, including preparing the job site adequately, using the right equipment, wearing protective materials, implementing safety precautions when dealing with hazardous materials, and investing in safety training.