You probably know you can seek compensation for injuries resulting from work-related accidents such as falls, car crashes, electrocution, and more.
But did you know you may also be eligible for workers' compensation for injuries that aren't due to a single event but develop over time? Cumulative Trauma Disorder (CTD) is an umbrella term for a wide range of neurological and musculoskeletal conditions resulting from repetitive motion or strain.
While it's possible to seek compensation for CTD, establishing a link to your work can be challenging. Read on to learn how to prove a work-related cumulative trauma injury.
If you have developed a CTD at work, you should also consider talking to a New York workers' compensation lawyer. A lawyer can review your case, explain your options, and help you establish a link between your cumulative trauma and your work.
Common Types of Cumulative Trauma Injuries
Over time, repetitive strain, stretching, pressure, or overuse of the muscles and tendons can cause cumulative trauma injuries. These conditions can be painful and hard to treat and may cause mobility issues.
CTDs are a major occupational hazard in the United States. According to the American Academy of Family Physicians (AAFP), at least 3% of adult Americans have some form of cumulative trauma. Common types of work-related CTDs include:
Repeated workplace strain can also cause psychological conditions that coexist with CTDs, such as anxiety, depression, and posttraumatic stress disorder (PTSD). You may be able to claim compensation for mental health disorders as well.
5 Tips for Proving Cumulative Trauma Injuries at Work
Because it's impossible to trace the cause of CTD to a single event, proving a connection between your injury and your job can be challenging. Employers and insurance companies often try to dispute workers' CTD claims.
Just because it's challenging to establish causation between cumulative trauma and your work doesn't mean it's impossible. An experienced NYC workers' comp lawyer from our team at Pyrros & Serres LLP can help you build a strong case. Here are some steps you can take to support your claim:
1. Seek Treatment Within the Workers' Comp System
Always seek medical treatment from providers within the workers' compensation system. These doctors are familiar with common work-related injuries and can offer informed insight into how your cumulative trauma may have developed.
2. Keep Copies of Medical Documentation
Request and keep copies of all medical documents relating to your injuries. It's also important to ensure that all parties to the process — including your employer, the insurance company, your doctors, and your lawyer — can access the documents if necessary. Ask your doctor for report in which your doctor describes how you developed a CTD due to your work related activities. 
3. Gather Your Employment Records
Be sure to gather and keep copies of the following:
Pay stubs

Employment contracts

Termination notices

Performance reviews or evaluations

Any documents that reference time off due to injury or illness

Paperwork related to benefits such as health insurance or disability payments
These documents may not amount to much in isolation, but together they can create a timeline indicating when your condition started, how often it caused you to miss work, and how much you spent on medical treatments.
4. Hire a Workers' Comp Attorney
Proving CTDs can be complicated without professional legal assistance. A workers' compensation lawyer in New York can help you build a convincing case and negotiate with the insurance company.
Talk to an NYC Workers' Comp Lawyer Today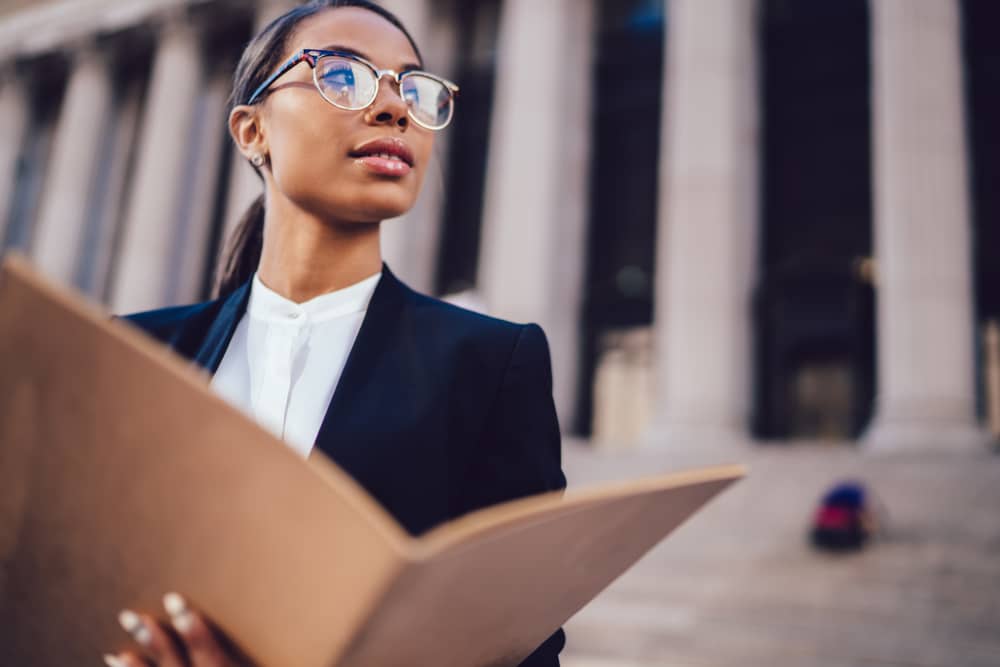 At Pyrros & Serres LLP, we have been helping injured employees claim workers' compensation benefits since 2011. We are based in Queens and serve clients throughout the NYC metropolitan area.
Have more questions about workers' comp? Learn when to hire a workers' compensation lawyer.
If you need help proving cumulative trauma, call our Pyrros & Serres LLP legal team at (718) 626-7730 or contact us online for a free case evaluation.
Cumulative Trauma FAQ
What Best Describes a Cumulative Injury?
A cumulative injury is a work-related injury resulting from repeated strain, movement, overuse, or stretching of the muscles or tendons. It may be possible to claim workers' compensation benefits for cumulative injuries if you can establish a link between your injury and your job.
How Do You Prove Work-Related Stress?
You can prove work-related stress with medical documentation, expert reports, employment records, and statements from your coworkers or other witnesses. A workers' compensation lawyer can advise what evidence to collect and help you build your case.
What Is the Most Common Cumulative Trauma Disorder in the Workplace?
There is no conclusive research at this time, but some of the most common cumulative trauma disorders in the workplace include carpal tunnel syndrome, wrist tendonitis, lower back pain, and trigger finger. Carpal tunnel syndrome.