Workers Compensation Fraud NYS Employee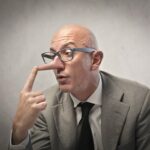 A former employee of the New York Department of Transportation has been put on probation for three years for fraudulently collecting almost $10,000 in benefits over a period of eight months. State Attorney General Eric T. Schneiderman announced the penalty imposed on Corey Cragnolin by Rochester City Court judge Caroline Morrison. Cragnolin was also ordered to repay $9,940.49 and prohibited from collecting any additional benefits related to the injury that led to his initial claim.
Under New York's workers' compensation system, anyone seeking or collecting benefits must disclose any other employment or income. According to documents filed with the court, Cragnolin received benefits from September, 2013 until May, 2014, based on injuries he allegedly sustained as while working for the Department of Transportation. Cragnolin had claimed that he was totally disabled because of that injury, and received benefits for a temporary total disability.
However, court records indicated that, during that time, Cragnolin was operating a home improvement business. That employment required that he engage in physical labor, including cleaning and repairing rain gutters, chimneys and roofs. While he was collecting the benefits, he reported to workers' compensation officials at least five times that he was not working at all and had no other income.
Sources say that Cragnolin pled guilty to the charges.
DOT Employee Sentenced for Workers' Compensation Fraud
Experienced Workers Compensation Attorneys in New York
At Pyrros & Serres LLP, we handle all matters related to workers' compensation and Social Security disability claims for people in Queens and across the greater New York City metropolitan area. Because of our reputation for effective advocacy, many of our new clients come to us as referrals from clients and other lawyers.
To learn more about the full scope of our practice, see our practice area overview page.