If you've suffered an injury that led to a temporary or permanent disability, you might qualify for Social Security benefits (SSD). 
According to the Centers for Disease Control, one in four people in the United States has a disability, and about 12% of people with disabilities have mobility challenges that make it hard to work. Several government programs offer benefits to people with disabilities, but the qualifications and benefits of SSD vs. SSI differ. 
How Does the Social Security Administration Define Disability?
You may have a qualifying disability if you have a medical condition that has or is expected to last for at least one year or is terminal, and:
You cannot work due to the condition

You cannot do work you previously performed due to the condition

You switch to other work due to the condition
The Social Security Administration (SSA) uses five questions to determine if you have a qualifying disability to claim disability benefits, including:
Are you working?

 Being able to work and engage in substantial gainful activity (SGA) to earn more than $1,470 per month generally means you don't have a qualifying disability.

Is your condition severe?

 Your condition must inhibit your ability to perform regular tasks such as sitting, walking, lifting, or remembering for at least 12 months.

Is your condition on the list of disabling conditions?

 Your condition appearing on the 

Listing of Impairments

 automatically qualifies as a disability. If not, your evaluation will continue to the next questions.

Can you do the work that you did previously?

 If you can perform the same work as you did before your injury or illness, you likely don't have a qualifying disability.

Can you do any other type of work?

 The SSA will determine if you can do any other kind of work based on your age, education, medical conditions, work experience, and transferable skills. If so, you won't qualify for benefits.
What Is SSD?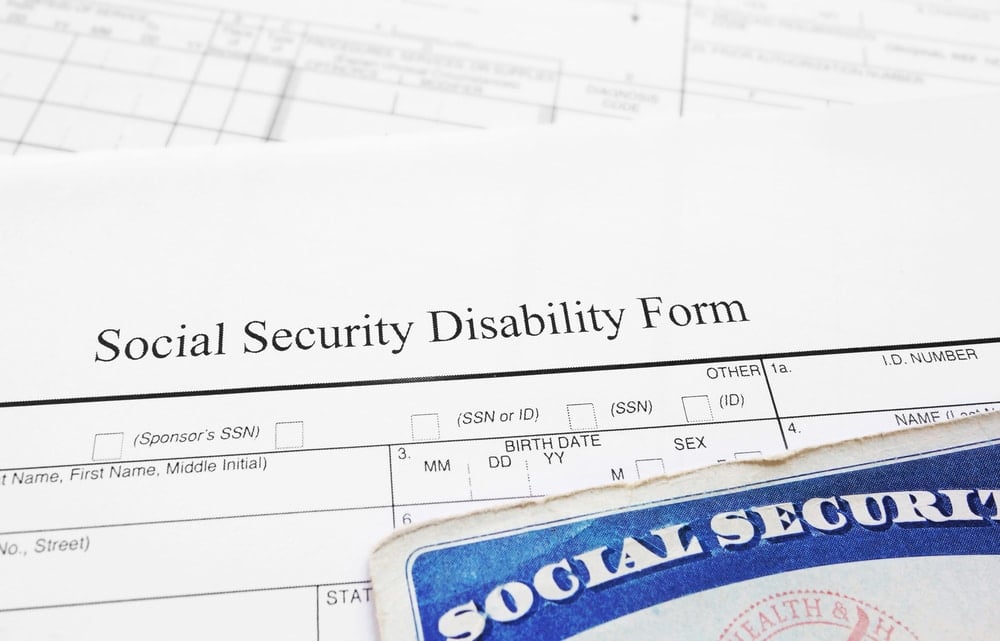 Social Security Disability (SSD) or Social Security Disability Insurance (SSDI) is a national insurance program by the Social Security Administration based on work history and having enough work credits. To claim SSD, a person must have appropriate work credits through their own employment or through a family member, such as a spouse or parent.
If you are eligible for SSD benefits, you can begin collecting up to $3,636 per month as the maximum benefit in 2023, beginning in your sixth month of disability. You also automatically qualify for Medicare health insurance after a 24-month waiting period from when your benefits begin (the 30th month of disability).
Eligibility for SSD
Your eligibility for SSD benefits depends on the age at which you became disabled. You can earn up to four credits each year, depending on your wages or self-employment income. The number of credits to qualify for SSD benefits at each age include:
Under 24 years of age.

 6 credits earned within 3 years of the beginning of your disability.

Age 24-31.

 Credits for working half the period between age 21 and the age of the onset of your disability. For example, at age 29, the difference is 8 years, so you would need 4 years of credits to qualify for SSD benefits.

Age 31 or older.

 20 credits earned in the previous 10 years immediately before the onset of your disability.
What Is SSI?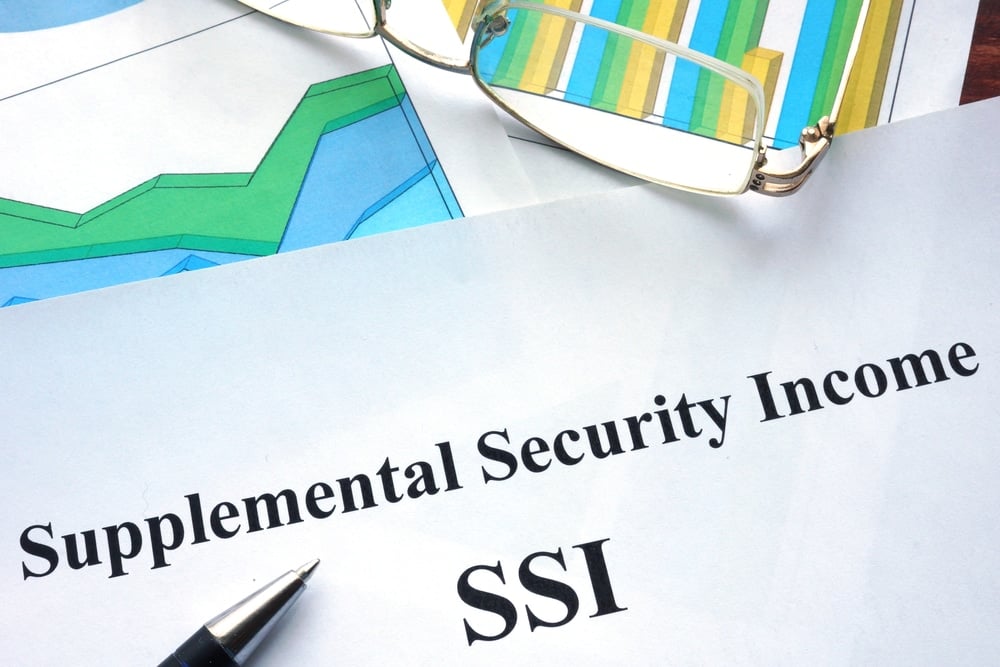 People who qualify for SSI are over 65 years of age, blind, or have a qualifying disability and have limited or no income or assets. Benefits begin the first month after filing the claim or the date you discovered you were eligible for SSI benefits.
According to the Social Security Administration, the maximum monthly benefit in 2023 for SSI is $914 for a single person or $1,371 for a married couple. In most states, a person on SSI benefits qualifies for Medicaid when they begin collecting SSI benefits.
Eligibility for SSI
To claim SSI benefits, you must have a qualifying disability and have assets under $2,000 ($3,000 for couples). There are no employment or work history requirements for SSI benefits. Some assets qualify as non-countable toward qualifying for SSI, including your primary residence, wedding ring, one vehicle, household goods, and up to $100,000 in an ABLE account, among other assets.
Claiming SSD vs. SSI vs. Early Retirement
An SSD lawyer can help you consider the benefits of choosing SSD vs. SSI vs. drawing on early retirement. If you become disabled around age 62, you could draw on early retirement to collect benefits sooner. However, drawing on retirement early reduces your benefits for the rest of your life compared to waiting until age 65.
If you need benefits immediately, you can draw on early retirement while you wait for approval for your SSD benefits. You can apply for retroactive SSD benefits to make up the difference between what you were owed for SSD benefits and what you claimed from early retirement.
Contact Pyrros, Serres & Rupwani, LLP, for Help With Disability Benefits
Visit our blog to learn more about conditions that qualify for Social Security disability benefits. Pyrros, Serres, & Rupwani LLP, we can help our clients determine if they should apply for SSD vs. SSI benefits for their disability. Call us today at (718) 626-7730 or contact us online to schedule a free case evaluation for your claim.
FAQ
What's the difference between SSD and SSI?
SSD is an earned benefit based on work credits, whereas SSI is an entitlement for people with limited resources.
Can you claim both SSD and SSI?
If you qualify for both SSD and SSI benefits based on work history and assets, you can claim both. However, claiming both could diminish the benefits you collect for either program.
Are you eligible for SSD or SSI benefits?
If you have a qualifying disability and have the correct number of work credits to claim SSD based on your age or have little to no income or assets to claim SSI, speak with a knowledgeable SSD/SSI attorney before filing your claim.