NY Workers Compensation Attorneys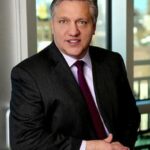 If you've suffered an injury on the job, or contracted an illness that's work-related in New York, you have a right to seek benefits under the state's workers' compensation system. In fact, in many instances, it's your exclusive remedy, meaning that you cannot file a lawsuit in court to recover for your losses. But if you've never been involved in legal matters before, or even if you have, you may be worried about what costs you will incur. After all, if you can't work because of your injury, chances are good that things are already pretty tight. This blog addresses the issue of any fees that must be paid to your lawyer in a workers' compensation case.
In a workers' compensation case, you'll never have to make a direct payment to your attorney. There's no retainer that's due, and your lawyer won't bill you hourly for his or her time. Instead, your attorney is compensated based on both the amount of the recovery and the types of services provided. Because any legal fees are contingent on the size of the workers' compensation award, your attorney has an incentive to use his or her skill and training to maximize your recovery. Ultimately, the judge and/or the Workers' Compensation Board will determine the amount you will receive, as well as the amount your attorney will be paid. Again, you won't pay the attorney directly—any legal fees will be paid directly to the attorney through the workers' compensation system.
How Is Your Attorney Paid in a New York Workers' Compensation Case?
Experienced Workers Compensation Attorneys in New York
At Pyrros & Serres LLP, we handle all matters related to workers' compensation and Social Security disability claims for people in Queens and across the greater New York City metropolitan area. Because of our reputation for effective advocacy, many of our new clients come to us as referrals from clients and other lawyers.
To learn more about the full scope of our practice, see our practice area overview page.