Astoria, Queens NY Workers Compensation Fraud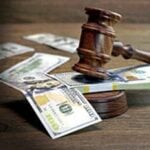 The owner and CEO of a New York business has been indicted in New York State Supreme Court in connection with an ongoing investigation. The Manhattan District Attorney's Office announced the indictment of Michael Cholowsky, chief executive officer of Sky Materials Corporation. The charges come after an investigation initiated last year in the connection a construction site fatality in New York City in April, 2015. According to court documents, Cholowsky was charged with first and second degree fraud, as well as Offering a False Instrument for Filing in the First Degree. Prosecutors say that Cholowsky misrepresented or hid information about his payroll and intentionally understated the number of workers in his employ.
In documents filed by the Manhattan District Attorney's Office, prosecutors allege that Cholowsky failed to disclose more than $650,000 in payroll between April, 2013 and April, 2014, defrauding workers' compensation insurance providers of more than $100,000. During the same time frame a year later, Sky Materials understated payroll by more than $3 million, with workers' compensation insurance premiums savings of more than $1 million. The investigation found that Cholowsky had set up separate accounts to pay employees through the company's operating account, rather than through payroll. In addition, Cholowsky reported to workers' compensation insurance carriers on at least two occasions that the company had less than 20 employees, when in fact, that actual number ranged anywhere from 50 to 150 workers at any given time.
The investigation that led to these charges began nearly a year ago, when a 22-year-old employee of Sky was killed in a trench collapse. The preliminary investigation indicated that Sky and its on-site foreman had been criminally negligent in failing to adequately ensure the safety of workers. The foreman and others were charged with manslaughter, as well as criminal negligence.
New York Business Owner Charged with Workers Compensation Fraud
Experienced Workers Compensation Attorneys in New York
At Pyrros & Serres LLP, we handle all matters related to workers' compensation and Social Security disability claims for people in Queens and across the greater New York City metropolitan area. Because of our reputation for effective advocacy, many of our new clients come to us as referrals from clients and other lawyers.
To learn more about the full scope of our practice, see our practice area overview page.