So now that I know I have Covid19, Can I be covered under NY Workers Compensation?
Author:Pyrros & Serres: Michael Gregos Esq.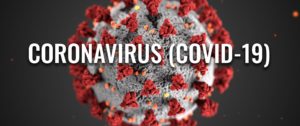 This is the question that we will grapple with for the foreseeable future. In addition to the normal challenges surrounding a claim, this particular virus adds a unique perspective. Will it be possible to know when it was contracted? Where specifically was it contracted from? Does it even make a difference?
Normally, what needs to be proven is that an accident occurred, that notice was given within 30 days, and that the injury or illness was causally related to the work accident.  An occupational disease, a non-specific-accident injury, is the kind of injury or illness that develops over time while working. Well which one is this? Is it even possible to know?
It's not that we have not been here before. Following the terrorist attack of 9/11/2001, the Workers' Compensation Board enacted a unique set of laws that molded the rules and regulations regarding claims as a result of so many workers developing problems long after the attack. For Example, although one typically has 30 days to give notice from the date of a work related accident, notice was extended to once a person knew that their injury or illness was related to the attack. Secondly, the time to file the claim, which is typically two years from the date of accident, was just further extended this year to 2021. Still, 20 years later from the attacks of September 11th, it is possible to file a Workers' Compensation claim. We will have to see if NY decides to enact special rules or regulations for Corona virus victims like it did following the attacks of September 11th.
Speaking of special rules and regulations, an interesting point will be to see if there are any special circumstances now that NY has defined generally two classes of people; essential workers and non-essential workers. It will be interesting to see if two separate standards for proving exposure come about from those who are required to continue working, as they are deemed essential as opposed to others who are purposefully restricted from working.
Another interesting perspective will be to see how NY deals with claims that are only partially related to Covid 19 illness. For example, how many people, essential workers, may end up with psychological injuries such as PTSD as a result of being required to work in an environment more susceptible to contracting the virus? How about if I were to contract the virus from my wife, an essential worker nurse, as I continue to work as an office worker from home, my new work office. Both of these are indirect injuries that may create problems with filing claims moving forward.
The one thing that is for sure, this Covid19 virus is presenting new and interesting challenges for everyone affected. There is no doubt that many people will be contracting the virus either at work, or arising from their work. We will also certainly see a number of non-virus illness claims that are related to the virus. As we wait to see how this new legal challenge will unfold, we at Pyrros and Serres, are already accepting and filing new claims everyday on behalf of workers already affected by the virus.
We wish you and your families good health. If you would like for us to help you, please telephone us at:(718) 626-7730.